Mo NeuHarth - Art Problems
Regular price
$368.00 USD
Regular price
Sale price
$368.00 USD
Unit price
per
Art Problems
Mo Neuharth is an artist living and working in Detroit, Michigan. Her design and print studio, Art Problems Studio, is a platform for her self-published work as well as commissioned design and print for visual artists, musicians, and business owners. Mo's work is characterized by her playful design style, inventive use of color, and lo-fi risograph print techniques.
Her workspace is nestled inside her home, a late 1800's Victorian boarding house forever under renovation. Overlooking the garden from the original circular window, the studio is stuffed with flowers, plants, old cookbooks, Moroccan rugs, heaping piles of vintage paper, and a collection of tchotchkes parading vernacular design- all serving as inspiration for her work.
Studio Emma Sophia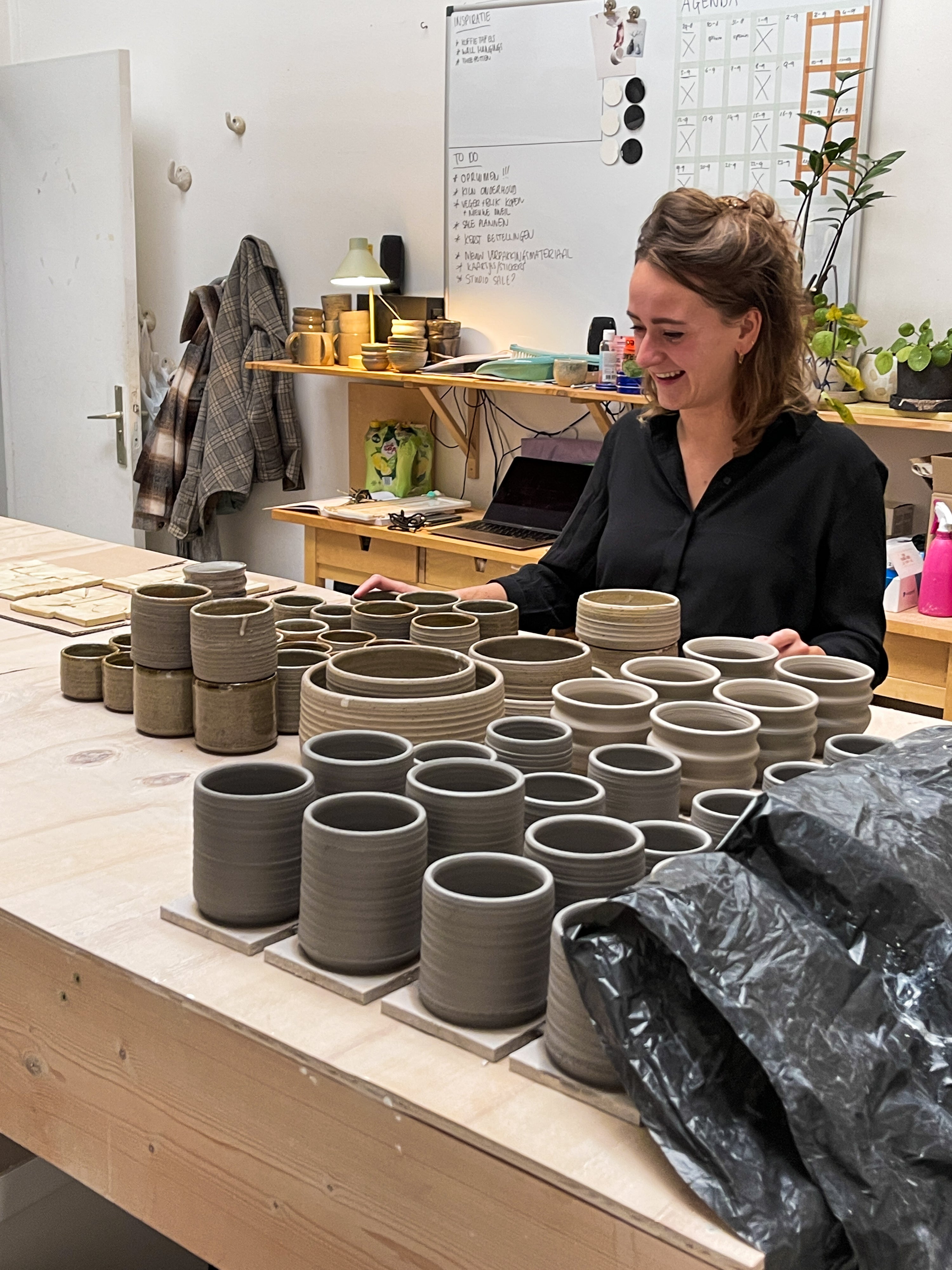 Regular price
Sale price
$40.00 USD
Unit price
per
Emma Sophia
Emma Sophia's studies were in fine arts and her experience within the official art community lead her to realize that she was spending more time thinking about art than actually creating it. When she first started working with clay she loved the raw nature of turning earth into a piece of art. Pottery gave her a medium to build and create as long as she had enough clay to work. Being able to work without bounds, without sticking to theory, or a reason for creating, allowed Emma's ideation to flourish. She feels connected to the clay through emotion. At an uncertain period, she turned to the clay in order to understand her feelings. Her pieces became more refined and she felt her skill manifesting. She attributes the evolution of her art, in part, to the emotion that was now living in every piece. As the emotions escaped her corpus they were channeled through her fingers into the pieces. The geometry of her hands translates the feelings into shapes unique to the maker and the interaction of their corpus with the clay.
Emma's studio is on the grounds of a former prison in Breda, Netherlands. An hour's southern retreat from Amsterdam. Greenery interlaces itself with the city and provides inspiration for art in simplicity. Skylights cast even light over the shelves filled with the forms, hues, and shapes that embody her ceramics. Emma works with a limited number of glazes, noting her attention to the form and lessening the need for chemicals in her process.